Classic Chinese dance pieces celebrate CPC's centenary
Share - WeChat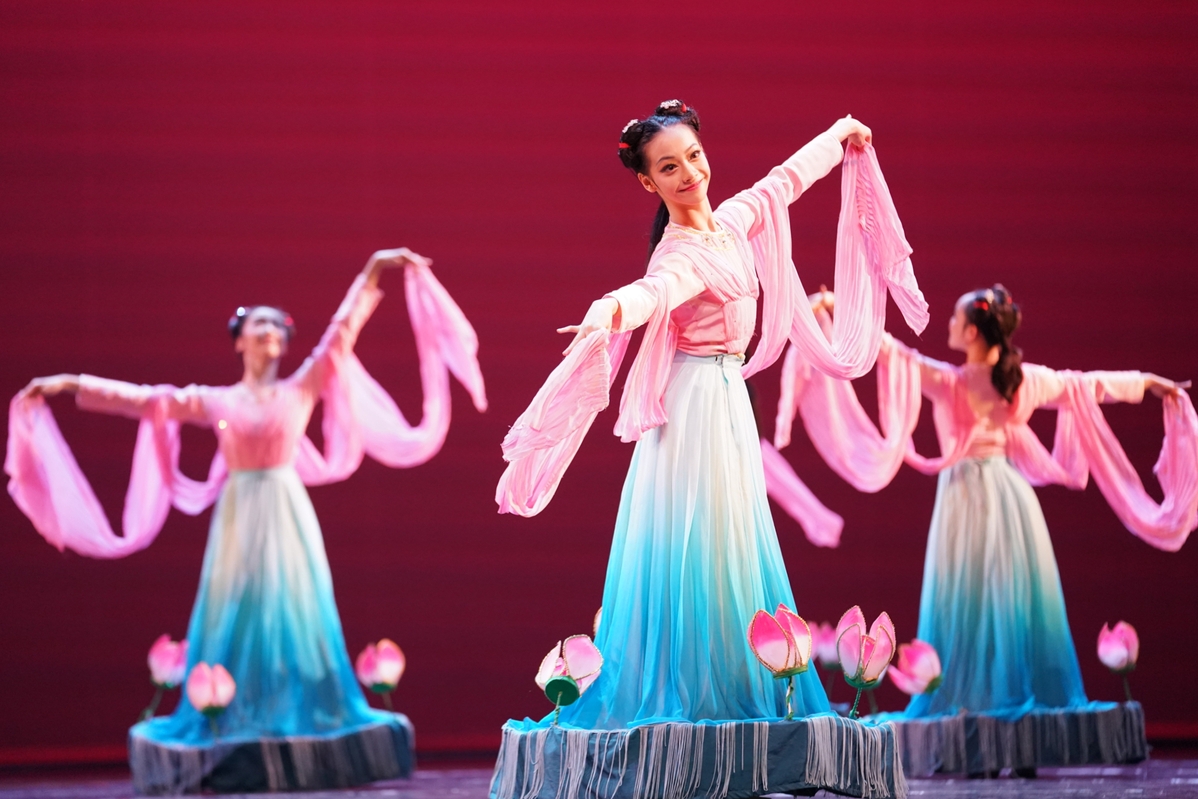 Marking the 100th birthday of the Communist Party of China, 12 classic Chinese dance pieces were performed by students of Beijing Dance Academy of the middle school affiliated to the academy in the capital on June 23.
The Lotus, one of Trinidad-born Chinese dancer-choreographer Dai Ailian's signature works choreographed in the 1950s, Nie Er, choreographed by Hu Yan and Ma Jun centering on the life story of patriotic composer Nie Er, and Spring Plateau, choreographed by Ding Wei and featuring Tibetan dance elements, were some of the performances staged during the gala.
Co-organized by the No.1 Cultural Center of Xicheng district and dancer-choreographer Liu Yan's studio, the gala will be streamed online on June 26 and 27. Besides dance pieces, veteran dancers and experts will share the stories behind those works, which reflect the achievement and development of the country.