Cinema's leading role
Share - WeChat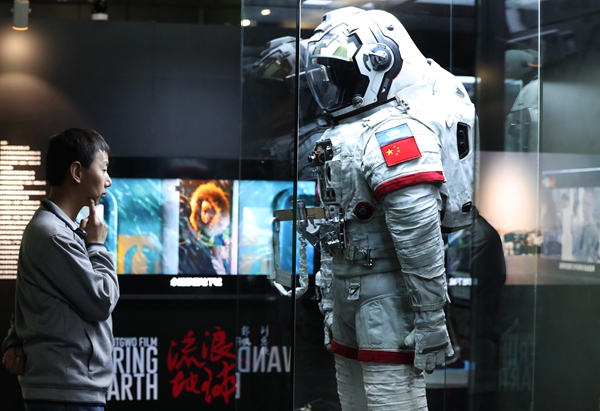 To paraphrase a silver screen classic, to boldly go where no one has gone before could be the mission statement for the Chinese box office. As of June 23, China had grossed more than 27.10 billion yuan ($4.18 billion) in the first six months of this year-cementing its position as the world's largest movie market in terms of yearly box office-as local talent was encouraged to explore new frontiers in diverse genres.
Propelled by iconic auteur Zhang Yimou's first espionage thriller Cliff Walkers, ticket revenue in May came to 4.90 billion yuan, a record, according to the national film industry development special fund management commission, which is operated by the country's top movie and finance authorities.
Eight of the 10 highest-grossing films this year are Chinese blockbusters, with female comedian-turned-filmmaker Jia Ling's directorial feature Hi, Mom in the top slot with stunning box-office takings of 5.40 billion yuan. It propelled the smash hit to become this year's highest-grossing blockbuster so far, according to trackers Beacon and Box Office Mojo.
The success of Hi, Mom-a sleeper hit-marks the seventh consecutive year of dominance for domestic blockbusters at the top of the country's annual box-office chart, highlighting a watershed period for the expansion of the Chinese film industry.
Before China's cinemas were closed for the COVID-19 outbreak in 2020, the nation's yearly box-office receipts expanded from 29.60 billion yuan in 2014 to 64.10 billion yuan in 2019. Last year, despite the six-month closure of theaters nationwide, China still managed to gross 20.30 billion yuan, becoming the world's first major movie market to stage a robust recovery from the pandemic.
Screens and cinemas have also seen a huge rise in numbers over the past decade. In 2014, there were 23,600 screens in the Chinese mainland, but that figure surged to more than 75,000 this year, the highest in the world.
An example that sums up the evolution of the nation's cinematic facilities is James Cameron's sci-fi epic Avatar. When it was first released across the mainland in January 2010, the country at the time had fewer than 1,000 3D-capable cinema screens. When Avatar was re-screened on the mainland in March this year, there were 60,000.
"We are living in an unprecedented era," says Zhang Hong, deputy head of the China Film Association. "What the domestic film industry needs the most is innovation, ranging from filmmaking formulas to screening platforms, in preparation to handle future demands from the viewing public."