Parade features heavy-duty floats
Share - WeChat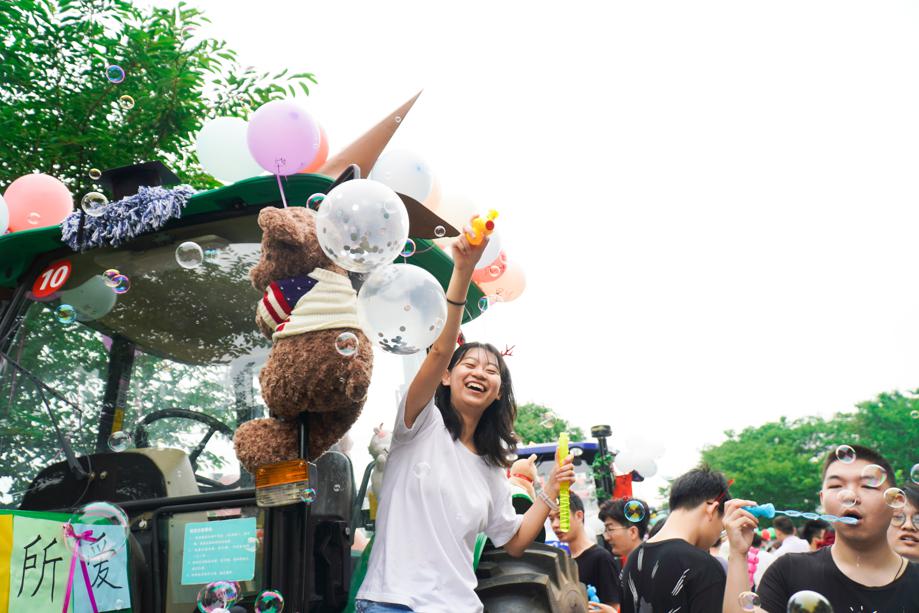 A graduation parade featuring modern agricultural machinery floats was held on Sunday at Huazhong Agricultural University in Wuhan, Hubei province.
Each of the 15 colleges, including horticulture and forestry, engineering and science, dressed up one farm vehicle to show off the characteristics of their disciplines.
Party chief Gao Chi and university president Li Zhaohu interacted with teachers and students in the parade.
When the parade arrived at the engineering college, an unmanned autonomous navigation tractor showed up.
Independently developed by a team led by professor Ding Youchun, it can function without a human operator.
"The display of this agricultural equipment in the parade is to encourage our students to step on the road of independence after graduation and use their knowledge to plug in the wings of science and technology for agriculture," Ding said.
Professor Tan Hequn, the tractor driver, said he took a special test to get a driver's license for tractors and was elected to drive one during the parade.
"I'm happy that we can encourage our students to pursue their dreams in such a special way," he said.
Many students who missed the graduation season last year because of the COVID-19 pandemic returned to the university to participate in the graduation ceremony. Nearly 230,000 people watched livestreams or replays of the event online.