China's poverty reduction offers lessons for Africa
Share - WeChat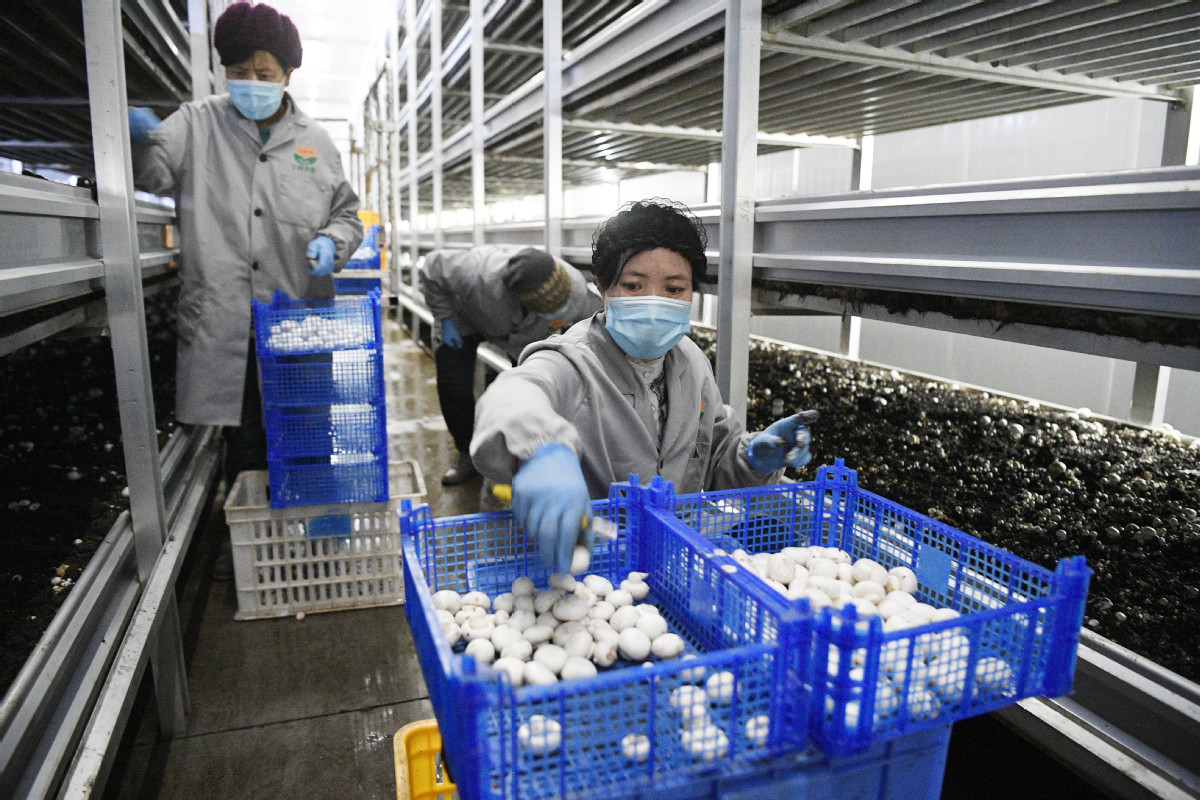 Africa can draw key lessons from China on poverty reduction, riding on the deepening relationship between the two parties.
In a webinar held on Tuesday which was jointly hosted by the China-Africa Institute, Mission of China to the African Union and United Nations Economic Commission for Africa, participants agreed that China's poverty reduction experiences could help Africa to realize the African Union's Agenda 2063.
Agenda 2063 is AU's blueprint and master plan for transforming Africa into the global powerhouse of the future. The framework aims to achieve inclusive growth and sustainable development for the continent.
Tang Lixia, from the College of International Development and Global Agriculture at China Agricultural University, said China's achievements in reducing poverty are a reference for Africa's poverty reduction and development under the framework of the Forum on China-Africa Cooperation.
She said the proportion of rural residents living below the poverty line in China fell from 20.2 percent in 2012 to zero last year. This was achieved through lifting about 10 million people from the poverty trap annually.
"By the end of last year, after more than four decades of efforts, China lifted 128,000 impoverished villages and 832 poor counties out of poverty. It achieved a poverty relief goal set by the 2030 agenda for sustainable development of the United Nations, 10 years ahead of the schedule," she said.
Tang said the achievement by China despite the impact of the COVID-19 pandemic has boosted confidence in global poverty reduction and development.
She said China's achievements in poverty reduction are reflected not only in the elimination of absolute poverty, but also in the improvement of infrastructure conditions and living environment in more than 500,000 villages nationwide.
This is in addition to the transformation of all dilapidated houses, development of rural industries, growth of village collective economies and the continuous improvement of farmer's living standards and quality of life.
Other strategies included increasing the proportion of rural families owning cars, computers and household appliances, continuous improvement of public services, basic popularization of compulsory education as well as full coverage of rural medical insurance, endowment insurance and the rural minimum living security system.
Liu Yuxi, Chinese ambassador to the AU and the UN Economic Commission for Africa, said China will strive to be a strong supporter of poverty reduction in Africa.
He said the Asian powerhouse will continue to share its poverty reduction experiences with African countries as well as help the continent to formulate reasonable and effective poverty reduction strategies.
"China will continue to work with Africa on poverty reduction, so that the fruits of our friendly cooperation can benefit more Chinese and African people," Liu said.
"We will deepen the connection of FOCAC and BRI with the AU Agenda 2063, especially helping the AU to achieve its aspiration of eradicating poverty."
Liu said China has helped Africa to build water infrastructure, vocational and technical schools and organized seminars on agricultural cooperation.
Albert Muchanga, the commissioner for trade and industry at the AU Commission, said China's poverty reduction practices support the AU Agenda 2063.
"I would propose that Liu comes up with a strategic program of collaboration on poverty reduction in Africa for 2021-2030 to enable us to meet the commitment of the UN's sustainable development goals," he said.
Muchanga said the Chinese practice on poverty reduction shows that a high and sustained rate of inclusive sustainable development is critical to reducing poverty.