Oscar nod 'Wolfwalkers' set to 'roar' across Chinese mainland
Share - WeChat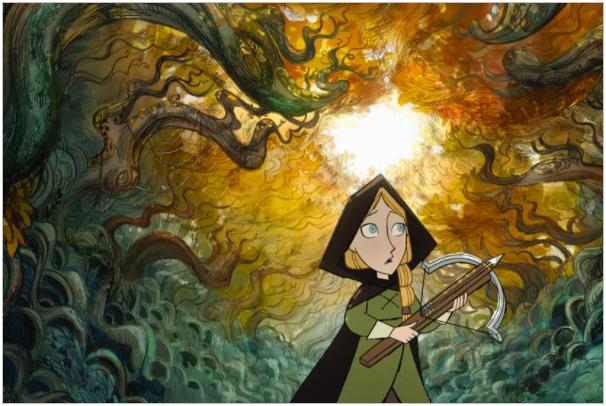 Nominated for best animated feature of the 93rd Academy Awards earlier this year, Irish film Wolfwalkers is scheduled to open across Chinese mainland theaters on July 3.
As the third and final installment in Tomm Moore's Irish Folklore Trilogy, following The Secret of Kells (2009) and Song of the Sea (2014), Wolfwalkers tells the story of a young apprentice hunter and a free-spirited girl, a member of a mysterious tribe rumored to have the ability to turn into wolves by night.
Recently, the film, jointly directed by Tomm Moore and Ross Stewart, held a premiere during the 24th Shanghai International Film Festival, earning word of mouth comments on several popular Chinese review sites.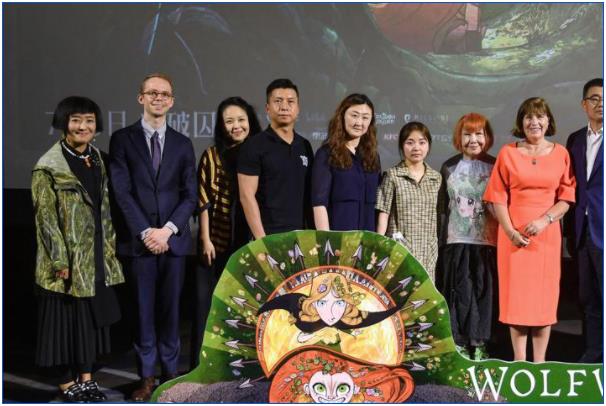 For instance, the movie has already obtained 7.8 points out of 10 on Douban, one of the country's largest review aggregators for fans of movies, TV series, shows and books.
Chinese producers Zhang Shuo and Yang Ying attended the premiere, recently held in a downtown Shanghai cinema, sharing behind-the-scenes stories with local enthusiasts.
The directors said they had conducted a lot of research, including delving into many old books and woodblock prints, to seek inspiration about decorations and lines.
Mi Li, one of the major creators behind Chinese animated blockbuster Monkey King: Hero is Back, said the Irish film skillfully blends fine art, animation and music, inspiring Chinese animators to seek and tell more of our own stories that inherit Chinese cultural legacies.
Most Popular