Murder board game is deadly serious
Share - WeChat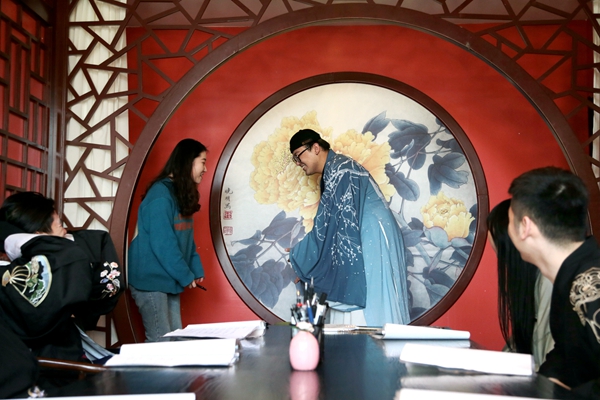 Players sometimes dress for their roles as they search for the mystery killer, Ye Zizhen reports.
On Wednesday morning, Zhang Ziqiu received a group chat message from people trying to line up playmates for later that afternoon.
The game: Murder.
She said yes, and then quickly got dressed and hailed a cab. It took her to a shop, about 13 kilometers away.
Twice a week, the 25-year-old temporary worker from Shanghai joins her friends-and sometimes strangers-to play Jubensha, one of her favorite social activities.
It's usually played with a game board and clue cards on a table, but there may also be a live cosplay version offered in which players in costume wander from room to room, or between scripted scenes, in search for the killer. There's lots of talk and collaboration between players.
Jubensha, literally translated as "script murder", originates from a murder mystery game in the United Kingdom. In 2013, the game Death Wears White was translated and introduced into China, giving board game players another option beyond mahjong and poker.
Most Popular